How Much Do Life Coaches Make? A 2023 Analysis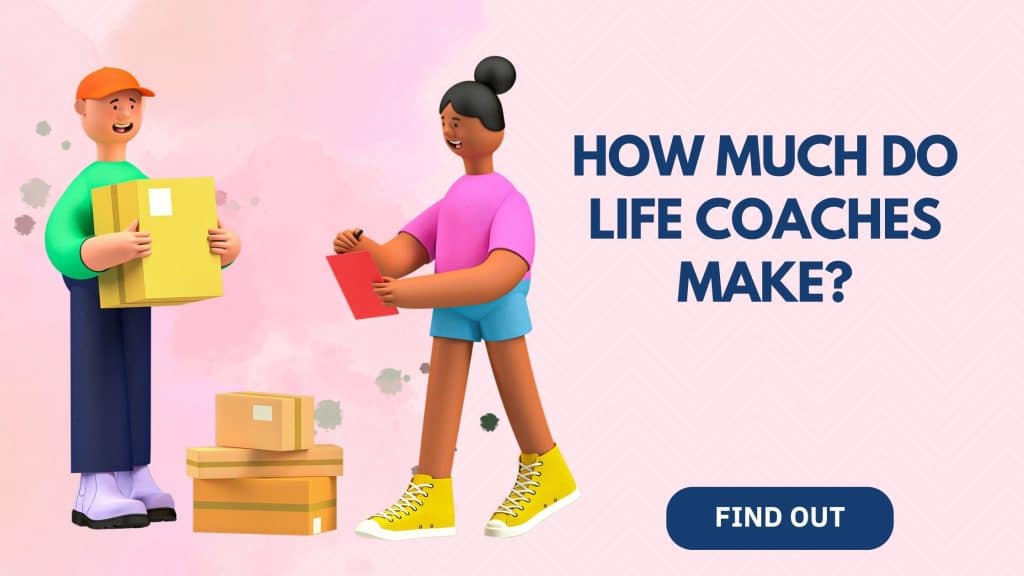 According to the United States Bureau of Labor Statistics (BLS), life coaches earn a median salary worth $58,120 per year and an overall salary between $35,620 to $917,910.
Recently, I wrote about some exciting life coaching statistics, facts, and trends for 2022 based on the International Coaching Federation and other authoritative website surveys.
This and other coaching statistics on our website led to the viral question, "how much do life coaches make?" people have been asking.
It's, therefore, logical to write about life coaches salary scale and structure today. Before then, note that executive, business, and life coaching differ in the services they render.
Hence, their incomes vary wildly. These coaching niches' fees or salaries vary from thousands of dollars a month or per hour to free-of-charge services.
This life coaches salary scale average may not give you the direct or exact salary life coaches make. Nonetheless, it'll offer a significant clue.
What Do Life Coaches Do?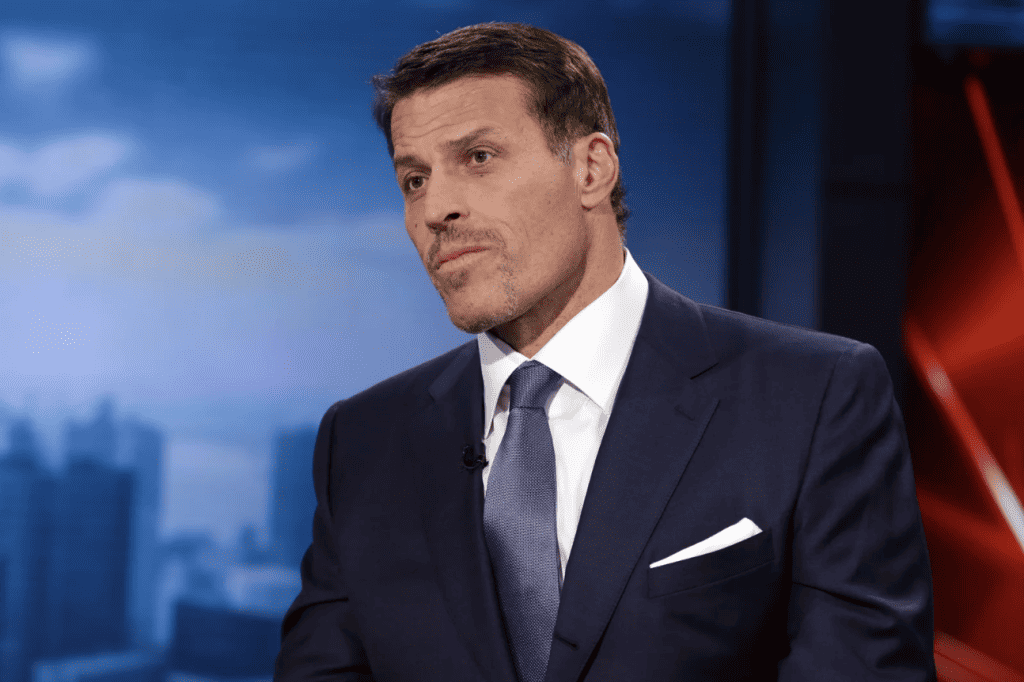 The term "Coaching" was defined by the International Coach Federation (ICF) as the act of partnering with individual and business organizations in a creative but thought-provoking process that inspires them to identify and use their potential to the nearest maximum.
Hence, the duty of a life coach cuts across helping prospective clients unravel their full potential by asking questions to help them find the right and appropriate answers. 
Most importantly, life coaches help their clients enhance and plan a qualitative life, all in a bid to help them live a more fulfilling and happier life.
So if you are out thinking about helping people and business organizations achieve their goals, there is no other industry perfect for you than this.
How Much Do Life Coaches make?
Having a basic knowledge of how much life coaches earn is ideal before joining the industry. As of June 2022, the United State life Coach makes $27.00 (on average) per hour.
According to ZipRecruiter, it's not impossible that some established life coaches are earning $156.01 as their hourly wages. This is a claim that is backed up with proof.
In the same vein, it was also reported that some life coaches earn as low as $5.29 per hour. Too poor, isn't it?
However, most United States Life Coaches currently earn between $12.02 — 25th percentile— to $23.32 — 75th percentile — as hourly wages.
Thus, it's important to note that Life Coaches' average salary or pay range varies considerably. What is sure is that most companies and individuals pay them according to their capacity.
This and many other reasons suggested that opportunities for pay advancement or increments abound based on the Coach's skill level, years of experience, and location.
Before going further on the main topic of discourse, it's very commendable to look at the factors determining the amount life coaches charge per session or client.
Factors that affect the life coaching rate
It has been said earlier that life coaches have no fixed charges or salary. And till the Kingdom comes, their salary or income can never be the same.
Put yourself in the position of a client who needs a life coach's guidance, will you be willing to pay an amateur coach the same amount an established life coach charges?
I bet your answer is NO! These, among others, are the factors that determine how much life coaches charge per client.
Now, let's take a look at other factors…
1. Location
Without a doubt, location and where you work as a life coach remain the first significant blow that affects your life coaching rates.
In 2020, the International Coaching Federation's annual Global Coaching Study revealed that the global life coach's yearly income is $47,100 per year (on average).
During the survey, it was discovered that the North American life coaches make the most annual revenue, at $62,500 per year.
Second on this list is the Oceanian life coaches with $61,100 per year, while life coaches in Western Europe came third with an encouraging yearly income of $51,100.
That's not it all; the annual revenue in Africa and the Middle East is $33,600 per year, which is way too below the global average.
What's more, in Latin America, life coaches are currently earning (on average) $20,900 per year. Not encouraging, isn't it? That's the location factor.
To crown it all, Eastern European coaches earn $19,100 per year, and this figure falls at the bottom of the annual salary scale globally.
From the preceding analysis, it's evident that the average salary of a life coach in the United States will be quite different from his counterpart in the Middle East.
This will be primarily impacted by the location where the two Coaches find themselves.
Therefore, if you reside in any of the regions with challenging markets, it's only natural that you feel discouraged as a potential life coach or even an already established one.
2. Experience
Besides the coach's location, skill sets and experience level also play a vital role in determining the rates life coaches charge their clients.
An experienced life coach with over ten years of experience in the industry will not think twice before setting his hourly rate; this is something that a coach with less than a year or two years of experience can't do.
Even when an amateur life coach sets an expensive hourly rate for himself, no client will patronize him even if he knows his way around his onion.
Charging clients for the services you render comes in stages, and this is a factor you must not neglect if you want to make it in the coaching space.
Your time will come, and you'll be given all the necessary treatment as an experienced coach. Just take a step at a time, and everything will fall into its proper place.
3. Pricing strategy
Without a doubt, your pricing strategy is another essential factor that affects life coaches' charge rate.
If you know how to charge your clients accordingly, your life coaching higher profitability rate is assured.
Charge too low, make your bill affordable, and see its wonders. Clients will patronize you until you can't take any more clients.
With lower but affordable prices, you will have many clients with little or no money to show for the business, and if you charge way too much, your rates will be sky-high with no clients.
It's left for you to find the balance as a prospective or amateur life coach.
By and large, you must note that beyond the dollar note, the most crucial factor in pricing is the time arrangements.
Charging your clients on a per-hour basis will offer you the most flexibility and remain the easiest entry point for any individual or company that has never engaged in coaching services.
Note that this pricing model can work perfectly for amateur coaches who are just starting.
The model ties the core value you'll be providing as a coach to the required number of minutes you'll be spending meeting with the intending clients.
Similarly, many life coaches anchor their rate to the results or outcomes the clients achieved instead of tying it to a specific time.
Compared to other pricing models, this particular one will attract clients who have the vision to see the coaching impact on the bigger picture.
And above all, it offers more flexibility for the life coach and the client. So let your pricing model reflect your level of expertise, and more clients will patronize you.
4. Client base
Another important factor that affects Life Coach's pricing rate is their client base. This particular factor plays a vital role in determining the Coach's income.
For example, if you have solopreneurs, hobbyists, or smaller businesses as your client base, it will be difficult for you to charge them top-dollar.
No one is saying you won't make it as a life coach, though. Extend your tentacles and get more potential clients instead of focusing on top-level coaching only.
Does Life Coaching Pay?
PricewaterhouseCoopers conducted a study in 2020, revealing that the estimated total revenue from the global coaching industry was $2.849 billion.
That is a 21% increase compared to the 2015 estimation. The Life Coaching sector is growing now and then, and it doesn't look like it will slow down soon.
Be that as it may, it's impossible to say how much a life coach makes with precision. Like any other profession, we expect amateur life coaches to charge lower than what experienced coaches will charge.
Often, a long-term client is requisite for the hourly charge; but if you are starting in the industry, it is ideal to charge a lower price.
After all, you have the luxury of time and opportunities to gradually increase the fees as you gain more experience in the industry.
According to Payscale, it was revealed that the average hourly rate of the US life Coaches is $32.10. This is what is applicable as at
That being said, it might interest you to know that a full-time employee in the US works (on average) for 37.5 hrs a week, 150 hours per month, and 1,801 hours a year.
So if you multiply the average base wages a United States life coach earns per hour by the total work hours a week, you'll arrive at $1,203.75 per week.
For instance, $32.10 USD X 37.5 hours/week = $1,203.75. That is how much a life coach makes in a week in the United States.
This figure metamorphosis to $4 815 per month and $57,780 per year. This is cool and not too shabby.
At this juncture, you must remember that most life coaches work part-time, perhaps with an individual or particular organization.
Hence, if you are a self-employed life coach, you have the luxury of determining your work hours and what your hourly rate would look like.
In addition, the Financial Times reported that the average salary of a life coach in the United States is estimated to be worth $231 per hour.
While this may sound weird and controversial, we must state that these sky-high hourly rates are used to disguise the critical truth about most established life coaches.
These life coaches have a couple of sure and consistent clients, and most don't bill for forty (40) hours a week.
To make an additional revenue stream, they made it a habit of taking on other roles to complement their life coaching service. These roles include business consulting.
Premise on the above, you must note that the rates life coaches charge per hour vary widely based on their experience, competency, and skillet. And the figures we considered above are just the average.
Because a moderately prosperous life coach can make much more than those figures.
So if everything we have been saying all these while sounds appealing to your hearing, you might be set to kickstart the process of venturing into the life coach profession.
If you are wondering what is next and how to get started, start by establishing your niche. That's the ultimate beginning!
How much do life coaches make annually?
According to the International Coaching Federation's Global Coaching Study (2020), it was revealed that life coaches earn an annual salary of $62,500 (on average) from coaching.
That's a decent salary, and this figure only reflects revenue generated through coaching and nothing more.
93% of the life coaches surveyed during the ICF 2020 Global Coaching Study revealed that they offered other similar services like business consulting and counseling, and they add to their incomes.
How much do life coaches make online?
As of June 2022, Ziprecruiter published on its blog that an online life coach makes an average annual salary of about $61,793 yearly in the United States.
If you need this to be broken down for you, that average yearly salary is $29.71 per hour, equivalent to $1,188 per week and $5,149 per month.
According to ZipRecruiter, it's observed that online life coaches are making an annual salary worth $137,500, and ones are earning as low as $16,500 yearly.
All in all, a substantial amount of Online LIFE Coaches current salaries fall from $30,500 — 25th percentile — to $100,000 — 75th percentile.
While top earners are found around the 90th percentile earning $105,500 annually throughout the United States.
Again, it's important to reiterate that the price rates for online life coaching programs cannot be given with precision; it all depends on the industry and format.
The pricing models applicable in the physical life coaching programs are similar to that of the online, too though there are slight differences.
In the online coaching space, there is a membership-based life coaching program, and it is placed at the top edge of the pricing scale.
Similarly, Pre-recorded and Hybrid life coaching programs in the online space command smaller fees. Nonetheless, they offer coaches the opportunity to generate passive revenue online.
We wouldn't bore you with talks here; after all, there is not much industry-wide data here; hence, let's look at what online life coaching looks like in real action.
BizChix founder and professional life coach Natalie Eckdalh charge nothing less than $700 per month for her 6-Figures Lab mentorship website, which she operates via Thinkific.
Her program is built on one-on-one CEO life coaching and team workshops with other members.
Eckdalh is offering self-paced courses too, and she also created it with Thinkfic. Her "Your Next Best Hire" course ongoing rate is $997, letting the consultants she coached learn at their convenience without any fee.
While your Online Life Coaching rates may vary, Natalie Eckdalh's pricing reveals how Online Coaches use different pricing for membership-based and self-paced coaching.
Both strategies form essential parts of the Online Life Coaching business model, and their pricing rates differ.
Lastly, it's ideal to state that the annual average income for the Online LIFE Coaches varies significantly, which suggests that there are opportunities for increased payment based on location, skill level, and experience.
Conclusion
At this juncture, it's important to note that the average salary of a life coach (per year) stacks up against similar career opportunities nicely.
But then, there are no degrees or any form of education as a requirement to become a life coach. Yet, they are establishing a steady financial cash flow by helping educated clients move forward with their set goals.
So if you are one of those people asking how much life coaches make and you equally take your time to read this publication to the end, you must have known better now.
Related